Dr. Bhatti completed his MD in NJ at UMDNJ-NJMS, followed by surgical training in Manhattan & Chicago – at St. Luke's Roosevelt Hospital Center, and Loyola University Medical Center respectively. He is board certified in vascular surgery and a Fellow of the American College of Surgeons (FACS). Dr. Bhatti is Chairman-Past of the Medical Board, and President-Past of the Medical Staff at John T Mather Memorial Hospital Center. He is also a Board Member of the Suffolk County Medical Society and a Board Member of the Mather Spine Center. Additionally – he is a member of the Medical Society of the State of New York (MSSNY). He has authored several textbook chapters, peer-reviewed journal articles, and has presented at national vascular meetings. As an additional accolade, he achieved the credentials of RVT (Registered Vascular Technologist) and RPVI (Registered Physician in Vascular Interpretation) – a prestigious certification regarding advanced vascular laboratory testing. He is on active staff at John T. Mather Memorial Hospital & St. Charles Hospital. Dr. Bhatti has also personally supervised and trained many of the vascular surgeons at Mather Hospital & St. Charles Hospital in advanced endovascular/angiographic techniques.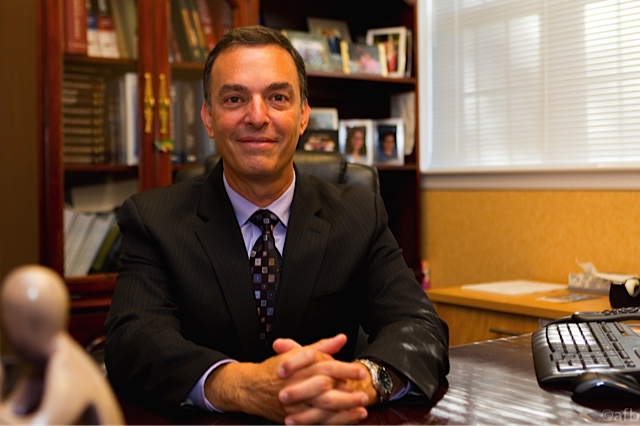 Dr. Bennett received his MD from Autonomous University of Guadalajara in 1982 after first attending New York University (NYU) in New York City. He had further training at NYU Medical Center and then went on to a medical residency and internship at Bridgeport Hospital-Yale New Haven Health in Bridgeport, Connecticut.
Dr. Bennett is board certified by the American Board of Internal Medicine and is board eligible for vascular medicine by the American Board of Vascular Medicine. He is a Fellow of the Society for Vascular Medicine (FSVM) and a member of the American Medical Association (AMA). He is a certified wound care specialist (CWS) and lecturer in that topic as well.
Dr. Bennett's practice focuses on wound care and non-invasive vascular medicine. His areas of expertise are venous insufficiency, peripheral vascular disease, and lymphedema. He also performs aesthetic medical treatments for spider veins.